Stratford Festival | Accommodations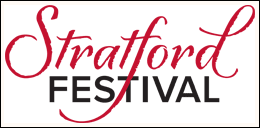 The Stratford Festival sets the standard for classical theatre in North America. Although having a traditional heritage it brings both classical and contemporary plays to life for a widely diversified audience. With the finest of talent and training the famous plays of Shakespeare and other classical repertoire become relevant to the present day lives of the audience. In this way the audience gains even more than a wonderful theatre experience, they gain an insight into their own lives and the world around us.
Planning a trip to The StratfordFestival? ~ Reserve your accommodations before they're gone!!
These plays will be staged in one of the "Stratford Festival" four theatres.
"The Festival Theatre" with its Shakespearean thrust stage seats 1826 people. Opened in 1957 it succeeded a wooden thrust stage under a tent with an audience on three sides which opened in 1953.
"The Avon Theatre" with a traditional proscenium stage seats 1090 people. Originally a vaudeville house then a movie theatre the "Stratford Festival" bought the theatre in 1963.
"The Tom Patterson Theatre" has a runway style thrust stage with the audience on three sides and seats 480 people.
"The Studio Theatre" is a small intimate theatre located behind the Avon Theatre. It has a modified thrust stage with an audience on three sides and seats 260 people.


A beautiful place to stay.
Our establishment "A Valley View B&B" is just 20 minutes from Stratford. With simple good highway travel through lovely country it is just enough time to anticipate the coming performance or bask in the afterglow. You can dine at a local restaurant in Stratford or St. Marys, or maybe return "home" to relax over a dinner of your own creation! Bon Appetit.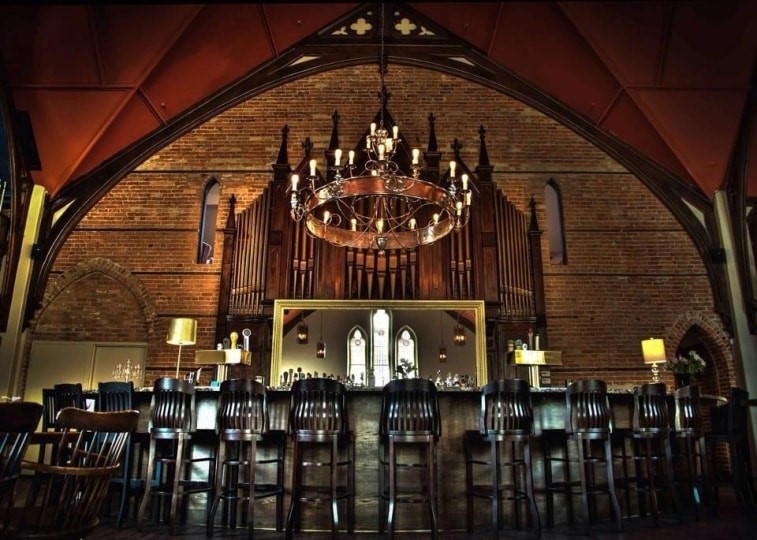 Come for The Festival
Stay for the View!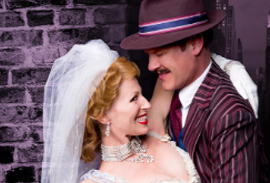 Guys and Dolls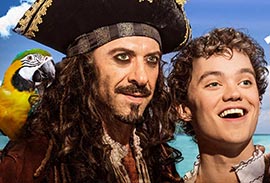 Treasure Island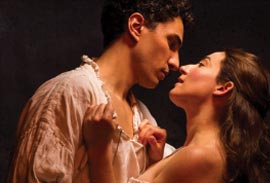 Romeo & Juliet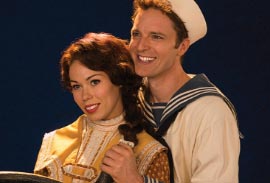 HMS Pinafore